The Woodlands Trust are doing an online survey on English bluebells called "the big bluebell watch" - click here to find out more.
---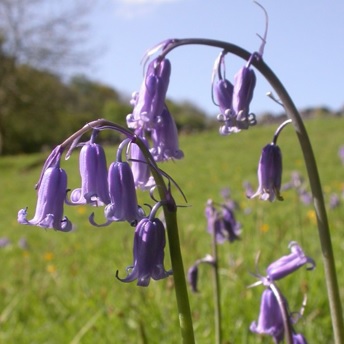 The Bluebell is only found as a native in Western Europe. We are fortunate enough to have half of the world's population of the English Bluebell, Hyacinthoides non-scripta here in Great Britain (photo right).
But we also have the Spanish Bluebell Hyacinthoides hispanica, which was introduced here as a garden plant. Whilst pretty enough in gardens, unfortunately in the wild it tends to take over and squash its less vigorous English cousin.
The Woodlands Trust are running an online survey between now and the end of May . This is part of an ongoing survey to monitor the status of the UK's English bluebells so as to secure their future and their woodland home. They need your help. Please click on the hyperlink below to access their website and submit your findings – and get your bluebells on the map!
https://www.woodlandtrust.org.uk/visiting-woods/bluebell-watch/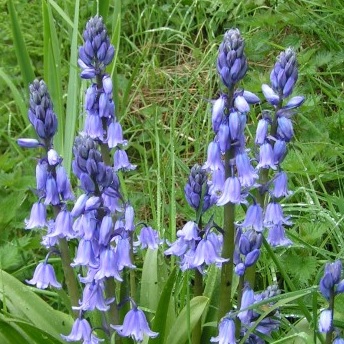 - but be careful, we only want the records of the English bluebell and not the imposter – the Spanish Bluebell (see photo left).
The English bluebell is smaller, with darker-blue, nodding, scented flowers with curved-back petal-tips.
Areas within the Binsted Woods Complex are perfect for this species, and many of them can be seen from public footpaths - so get out and about and enjoy the Binsted Bluebells!