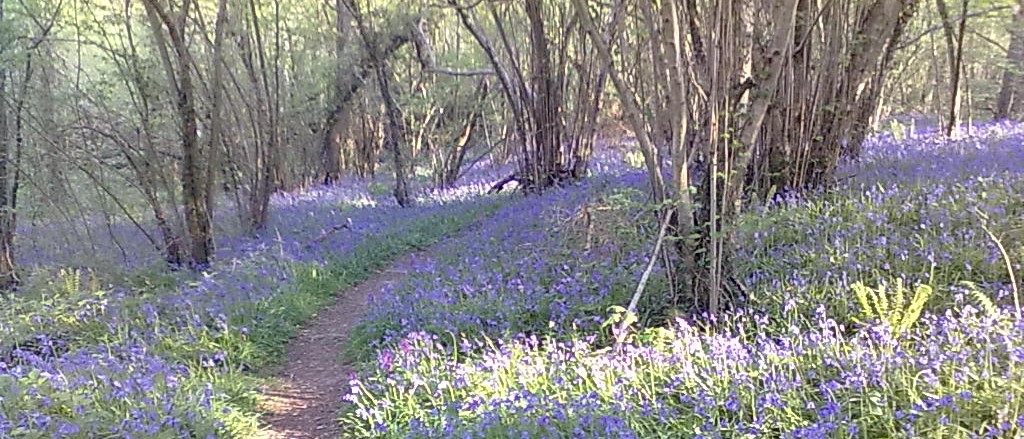 More British than a cream tea, tennis at Wimbledon, or Pimms in the afternoon, is the dazzling display of bluebells in British woodlands in April/May. This is nature at its best – fleeting and full on - for bluebells must flower quickly and complete their life-cycle before the tree canopy once again casts its heavy shade.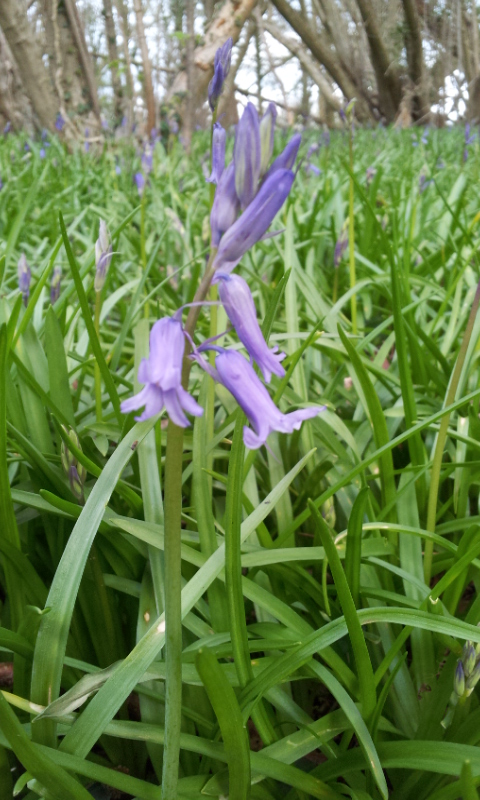 Singularly, the Bluebell (Hyancinthoides non-scripta) is simply beautiful, with an elegant raceme of narrow, delicate violet-blue bell-shaped flowers drooping daintily to one side; creamy anthers can just be seen peeping from the bell. En masse they are undoubtedly one of the most evocative and spectacular sights to behold in the British countryside.
Stroll through a bluebell wood on a still and sunny spring day and perfume fills the air, for sweet nectar is produced in profusion to attract early pollinating insects such as bumblebees. And what a job they do, for sometimes the carpet of bluebells stretches as far as the eye can see.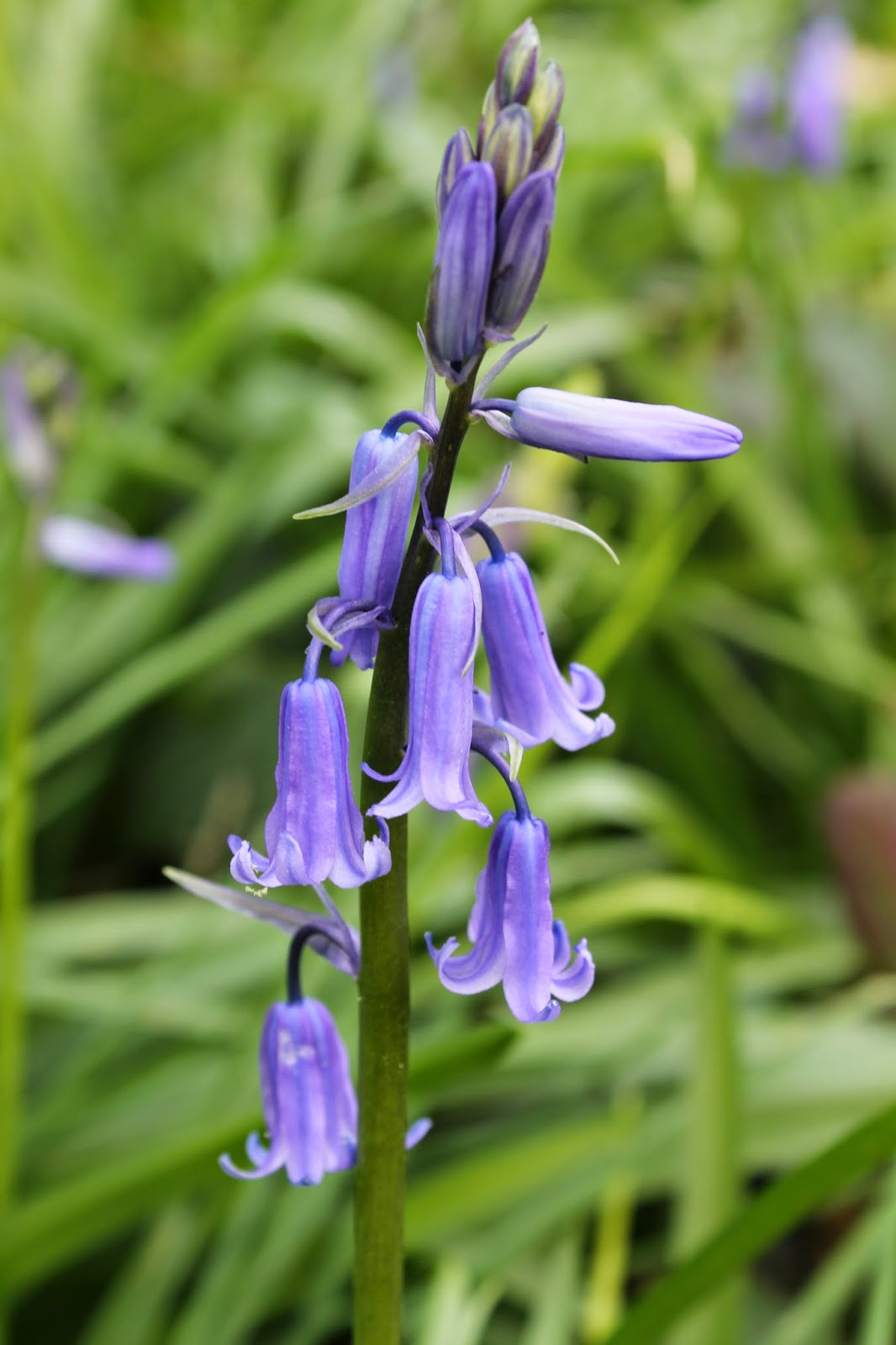 There is unfortunately, an imposter at large – Hyacinthoides hispanica, or the Spanish Bluebell. The Spanish Bluebell was introduced due to its vigorous growth and success as a garden plant; but as is often the case with such introductions, it is an escape artist and now readily hybridises with our native Bluebell, with the progeny spreading steadily from urban areas. Spanish Bluebells are more robust, with a stiff flowering spike supporting wide open paler blue flowers with blue stamens. They do not daintily droop to one side but stand to attention, haphazardly circling the stem; and they do not give off such a sweet delicate scent. Hybrids have a range of characters between the two, but even to the untrained eye a quick comparison with our native species will leave no doubt.
The Bluebell has an extremely limited global range, occurring only in Western Europe, with an Atlantic distribution from central Spain to the Netherlands. We are fortunate enough to have half of the world's population of Hyacinthoides non-scripta here in Great Britain; what's more, areas within the Binsted Woods Complex are perfect for this species - so get out and about and enjoy the Binsted Bluebells!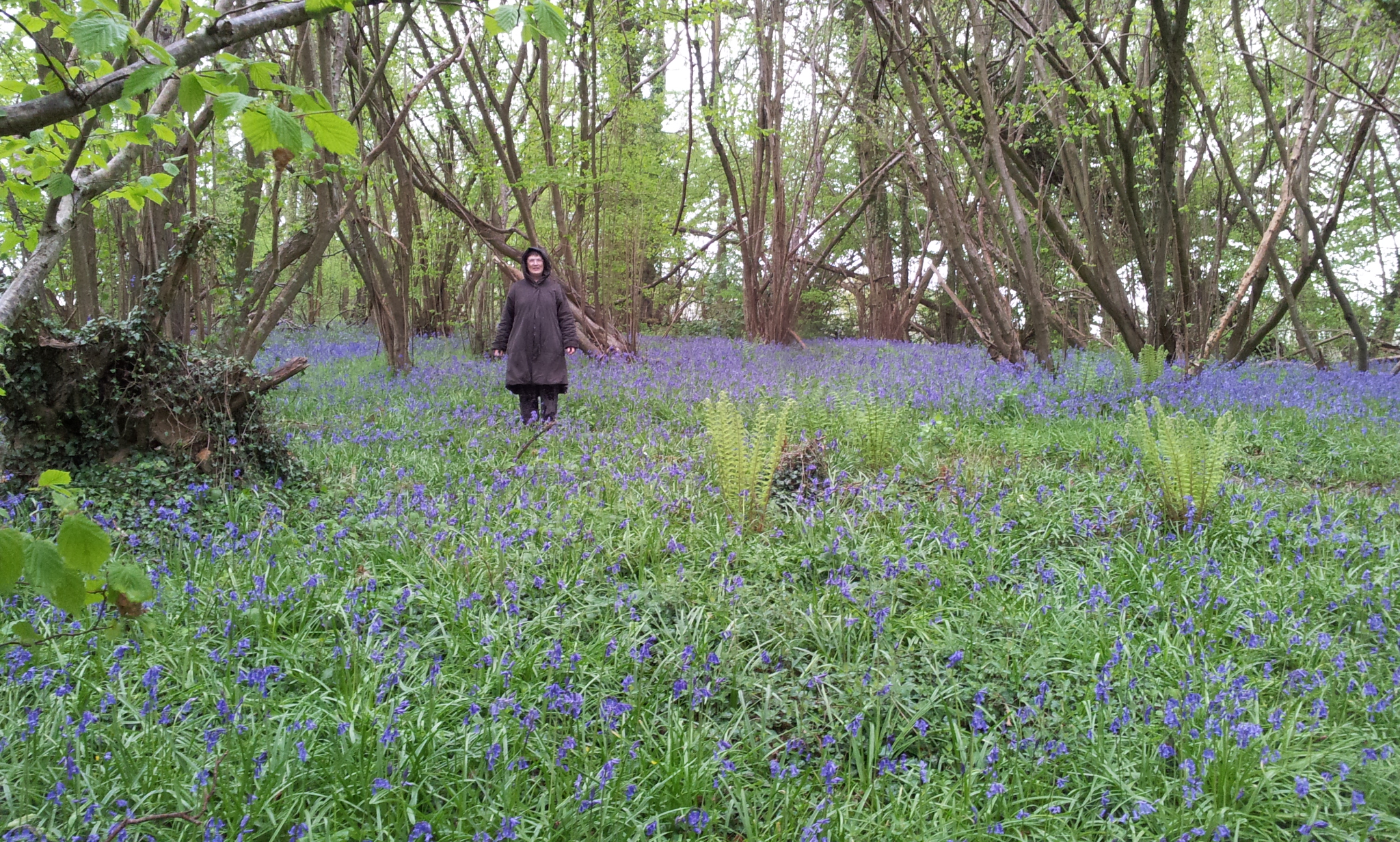 ---
STAY SAFE when walking out in nature - cover up and check up! Ticks which can give Lyme Disease are most prevalent between March and October - click HERE for more information.